Chamonix Mont-Blanc Helicopters
Dive into the heart of the majestic Mont-Blanc massif, flirt with the peaks, live for a moment the mountain in its pure state.
CMBH takes you on a "panoramic" journey.
Professional flights
Since 1992, CMBH helicopters have been contributing to the development of the mountain economy and acting in these areas:
Read more
Contact us for a personalised offer...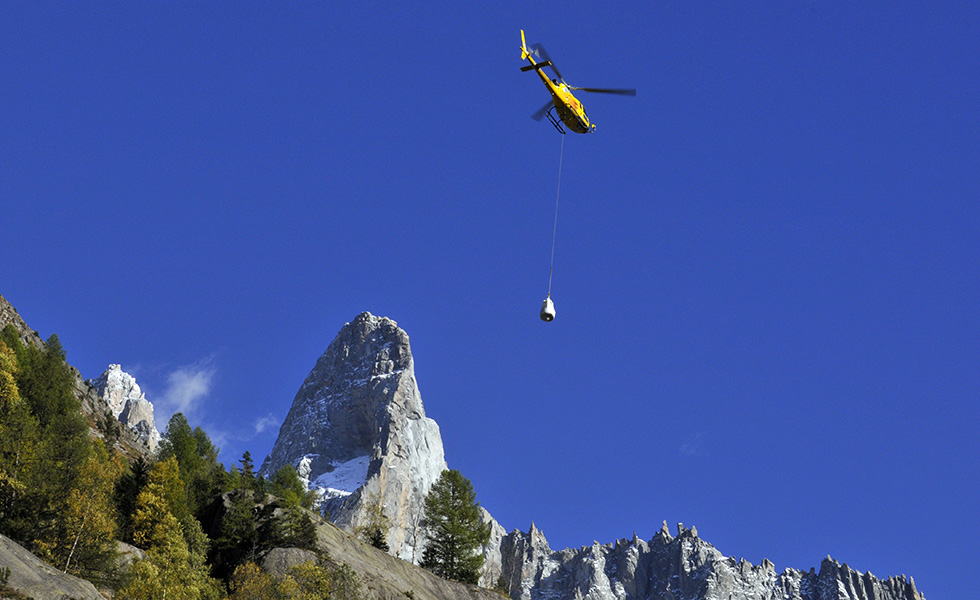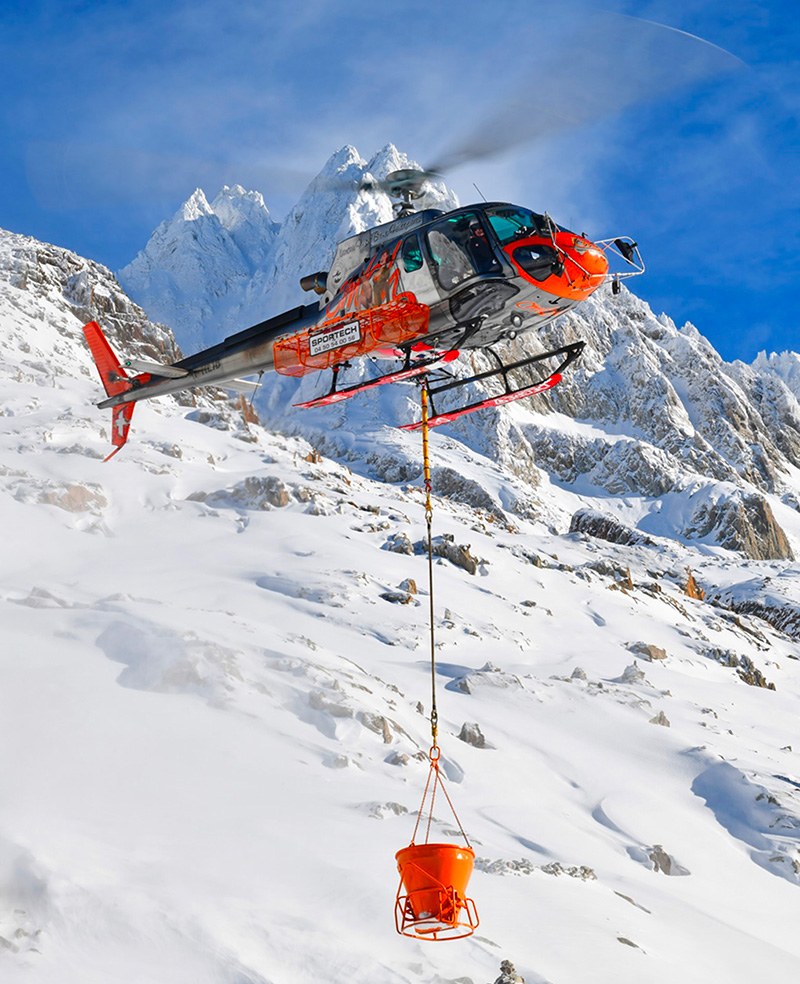 Our values
Because one does not fly with impunity in the high mountains, and even more so, working there is not something you can improvise. This environment, often hostile, requires above all know-how, but also moderation and above all, great, great humility. Because of all the challenges we would like to throw at it, nature will always come out on top.
It is our attachment to the mountains, to the Mont Blanc massif and to the Chamonix valley from which we originate, that forges our values:

Availability
Reactivity
Efficiency
Professionalism
Helicology: the helicopter at the service of ecology!
Where it would be necessary to scar the sides of the valleys with forest tracks, in a few trips, the helicopter transports personnel, materials, food, etc. and then disappears, without leaving the slightest trace. Better still, it helps to keep the mountain clean...
Read more
Héliportage cabane des Périades